At Printloft we are committed to driving down prices wherever possible, to enable us to give the best possible prices to our customers, without comprising on quality. No matter where you or your company is based, Printloft is proud to offer outstanding prices, beating the competition, including printers in Nottingham.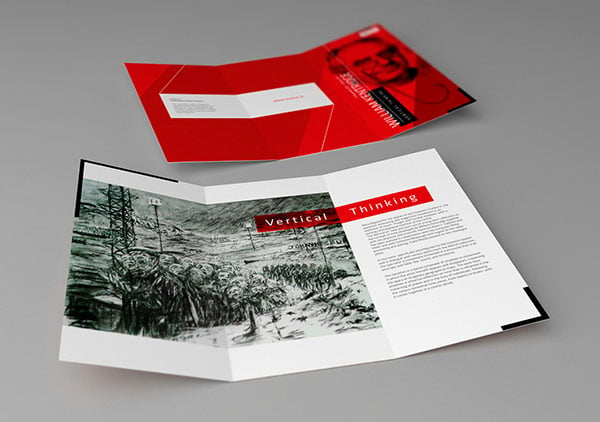 Whenever possible, and appropriate, we encourage the use of Litho Printing, as it yields bolder colours, and higher quality printing. At many other printers in Nottingham and across the country, this can drive up prices, but at Printloft, we protect our customers, and arrange our printing in batches so that we can keep costs low compared to Nottingham printers, and provide cheap leaflet printing to our clients.
For quality, price, and service, Printloft are the best choice over Nottingham printers.
Leaflets are an effective and highly proven method of promoting a brand or a business, and are one of the most popular requests for Nottingham printers. We offer cheap leaflet printing across a variety of leaflet sizes, including A4 (210x297), A5 (148x210), A6 (105x148) & DL (100x210), and our prices are as competitive as our quality when you shop around different Nottingham printers, and printers UK-wide.
It's a good idea to present a strong company aesthetic, and centre your leaflet design around your company's current logo and branding. However, if you are need help with design, our expert team of leaflet designers can help provide you with an appropriate design, to help you get the most from your leaflets. The best service, price, and quality ensures that Printloft stands out when you search for Nottingham printers, or printers across the country.
Most of our business comes from repeat orders, a statistic we are very proud of here at Printloft. We want to encourage repeat business, and happy customers, which is why we work so hard to make our prices as competitive as our quality, whether you are searching for Manchester printers, or printers in Nottingham.
For anything you can think to print whether that is business cards in Manchester, or leaflet printing in Leeds, look no further than the experts, Printloft.  Browse our products online to get an instant price, or get in touch for more information!